Home
TNPL Update: Sai Sudarshan Helicopter Shot, Ashwin Unusual Review, & Washington Subdued Comeback
June 22nd 2023, 2:30:00 pm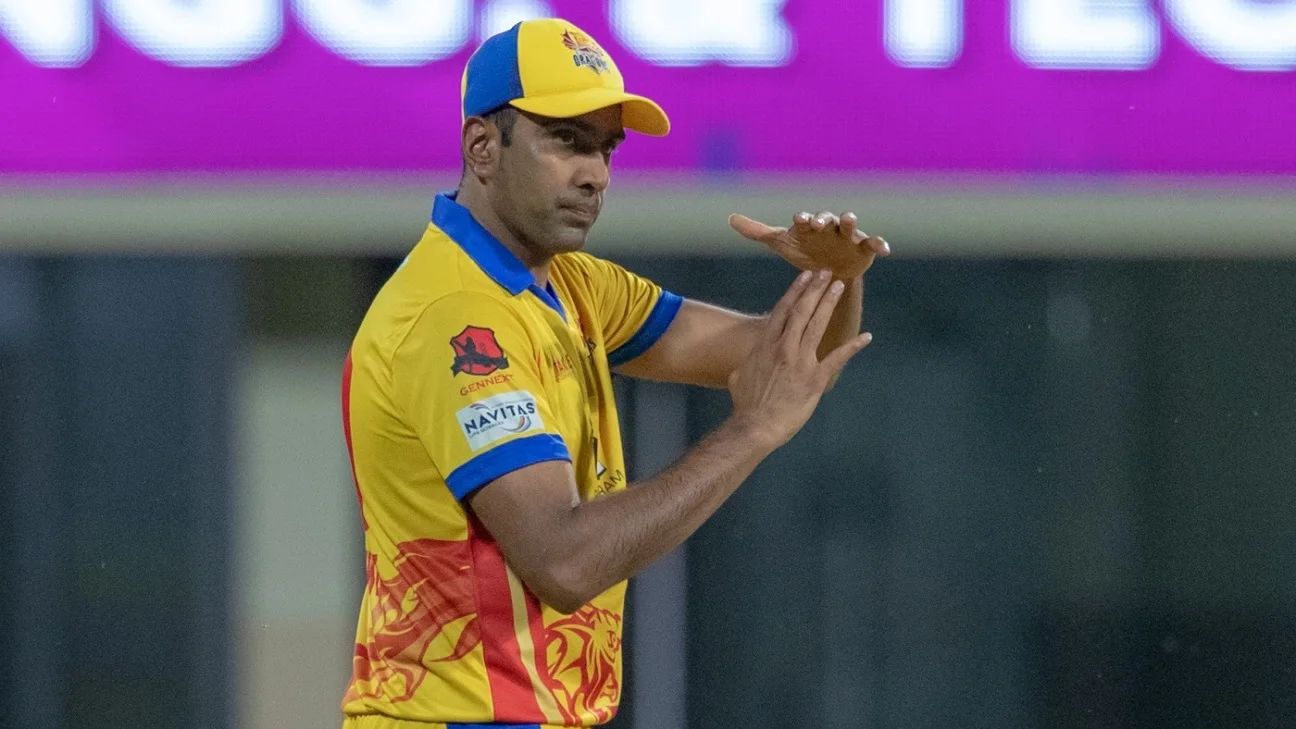 The Tamil Nadu Premier League (TNPL) has begun its seventh season in Coimbatore and has now moved to Dindigul for its second leg. The league has introduced the DRS and Impact Player rules for the first time. Here are some highlights from the opening week:
Sai Sudharsan's impressive start
Sai Sudharsan, the most expensive player in the TNPL, has had a strong start to the season, with scores of 86 and 90 for the defending champions Lyca Kovai Kings. He hit Tiruppur slinger G Periyaswamy for three sixes, including a helicopter six, and scooped Sandeep Warrier for six in their game against Nellai Royal Kings.
Ashwin and Washington return to action
R Ashwin took charge of Dindigul Dragons after not playing in the World Test Championship final against Australia at The Oval. He had a bizarre review in the game against Ba11sy Trichy but has been leading his team well, with 2 for 26 and 1 for 21 in their two games. Washington Sundar returned from his hamstring injury and had a low-key start, scoring 19 and 12 in Madurai's two games.
Varun Chakravarthy's strong performance
Varun Chakravarthy, who was bought by Kings XI Punjab in IPL 2019, has been in excellent form with his leg break this season. He claimed 3 for 21 against Trichy and 2 for 23 against his former team Madurai, almost getting a hat-trick in both games.
Emerging player: G Ajitesh
Nellai's G Ajitesh impressed last season, and his match-winning 112 from 60 balls against Lyca Kovai Kings has caught the attention of IPL scouts. He hit eight sixes and seven fours, almost single-handedly helping Nellai chase down 182 in a last-ball thriller.
Different flavors of TNPL
Former Hong Kong wrist-spinner Jhatavedh Subramanyan has moved back to Chennai and was snapped up by Kovai at the auction. Punjab Kings' Shivam Singh, who had registered for the TNPL auction as a local player, was bought by Dindigul Dragons. Swapnil Singh, who played for Lucknow Super Giants in IPL 2023, is now with Madurai Panthers in the TNPL.
Cricketmazza is a leading website for cricket news, providing the latest updates on ongoing series, live scores, TNPL 2023, and cricket leagues. Their coverage of international cricket and T20 franchises is comprehensive and up-to-date, making it a go-to source for cricket fans.