Home
Harbhajan Singh asks why the Indian team cannot have two coaches
February 27th 2023, 3:00:00 pm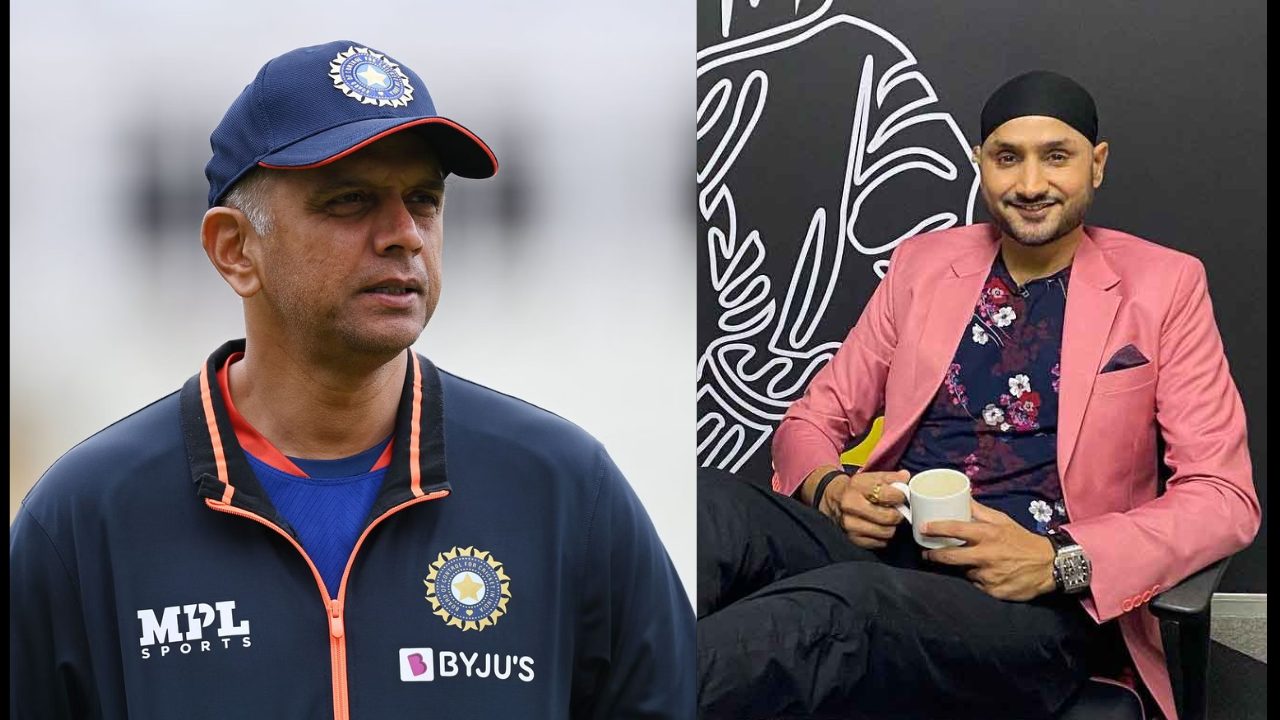 Team India can have two coaches...bring in someone who understands the demands of T20 - Harbhajan Singh.
Harbhajan Singh, a former off-spinner, said there should be two coaches on the Indian cricket team, with one being a T20 specialist. In Tests and One-day Internationals, Rohit Sharma leads the side, while Hardik Pandya leads the T20 team after the team lost in the semifinals of the last T20 World Cup.
Yes, you have two captains, so you can have two coaches. Why not? A coach with a different perspective. As England has done with Brendon McCullum. Bring someone who understands the concept of T20 and the demands of the game. Someone like Virender Sehwag or Ashish Nehra who worked for Gujarat Titans and Hardik Pandya won his first tournament (IPL) as captain.
Also Read: The BCCI and Adidas are close to securing a sponsorship agreement for Team India apparel
The coach knows that the focus is on T20 cricket. For example, if Ashish Nehra is the T20 coach, he knows his job is to make the Indian team champions in T20 cricket, whereas Rahul Dravid is aware of his responsibility to make the Indian team No.1 in Tests and ODIs," Harbhajan said an Idea Exchange session of The Indian Express.
Get Live Line cricket scores with CricketBox and Cricketmazza11, the most popular cricket score apps for Android and iOS.
Asked what he believes is the reason India hasn't won a World Cup since 2011, Harbhajan said that it boils down to the ability to deal with pressure.
The team was not settled going into a World Cup due to too much shuffling in the past.
It has almost become a routine. In 2018-19, there was a lot of team rotation and both Dinesh Karthik and Rishabh Pant got their chances on the field. But experience in such high-pressure tournaments as the World Cup makes all the difference, especially when comparing it to bilateral series. We used to rely heavily on Rohit Sharma and Virat Kohli to get us over the line, but with Hardik Pandya emerging as another match-winner, we have an arsenal of players at our disposal. I am hopeful that this trend will shift with the immense talent we possess - if we can't win with it, then what can?
To be successful at this year's 50-over World Cup in India, Harbhajan said the home team must play with the right kind of intent.
"I think we need to show a little more intent. When you play T20s, you can't play it like a one-day match. If you are playing one day, you can't play it like a Test match. To win a World Cup, you need eight to nine guys to perform simultaneously. It is not one or two players who can win you matches, but it is a team that can win you the tournament."
The fastest live cricket score and cricket schedule along with the live cricket match score of ongoing matches can be found on Facebook, Instagram, and YouTube.
Tags: bet365 india, Bet with bet365, Betfair, Bet365 app, Bet365 offers, bet 365 live, Live cricket score app download, Live Line & Fastest Score, Betfair Online Betting, cpl live cricket app download, fastest live line cricket score, fastest live score App, best cricket scoring app, cricket live ball by ball, free cricket live score, live score cricket ipl, cricket score online, live score cricket, live cricket score board, cricket score of ipl, Fastest live cricket score app, Betfair Online Betting, cricket live line online, Live Cricket Match Score, Live cricket score before tv, betfair, Live cricket score all matches, Live cricket score domestic matches, best live cricket score app online, Best live cricket score app, Live cricket score app download, best Cricket live score app, Best cricket scoring app, Cricket mazza live cricket score, cricket app download live, free download live cricket app, Best live cricket score app, Download live line cricket app, best live cricket score app online, live cricket score bbl, No. 1 Cricket Scoring App, Live cricket android app download, Best Cricket live score app, Fastest live cricket score apps for Android, Download live cricket match app, Best cricket scoring app, Best live cricket app download, Live cricket score app download, Cricket app download live, Free download live cricket app, Live cricket streaming app download, Fastest cricket live Line, live cricket score international matches, Download Cricket mazza App, live line cricket app, Fastest Live Score for ODI, download live cricket match app, fastest cricket score app, best live cricket app download, free download live cricket app, Fastest IPL Score, best Cricket Live Line App, Live cricket score update, live cricket streaming app download, fastest live cricket score app for Android, Live cricket match score, live cricket score ios app, live cricket score app for ios, Fastest live cricket score app for IOS, Live cricket app for android download, Fastest Live Score for ODI, Live cricket app download for mobile, Best app for live cricket streaming free, Live cricket stream app for Android, Free cricket scoring app, Fastest cricket score, Live cricket score, Live cricket score app download, Fast Live Line Cricket Score, Live cricket scores ball by ball, Live cricket score app, Live line cricket, Live cricket score today, Fastest Live cricket score app, Live cricket score international, Live cricket score all matches, ipl live cricket app download, Live cricket score ipl 2023, Fastest live cricket score for IPL, The live cricket score, live cricket score ios app, live line online, fastest cricket score site, live cricket score app for android, ipl live match, ipl live score 2023, ipl 2023 live score, ipl live score today, live cricket score crickmazza, Today ipl match score, ipl score 2023, today cricket match, live cricket score ipl, today ipl match live, ipl 2023 score, ipl match score, ipl match live score, ipl score 2023, today ipl match live score, live cricket score india, ipl cricket score, live scorecard, india live match, live score ball by ball, ipl cricket match score, latest cricket scores, ipl cricket live score today, ipl live score video